Steve Pellegata, Owner
Jim Lichello, Design Consultant/Project Manager
Jim joined Pellegata in 1989 as a college student. After receiving his BS degree in Natural Resources from North Carolina State University he returned to Michigan and Pellegata. He continues to run field crews, do design consultation and sales.
Jessica Ravida, Project Manager
Jessica joined Pellegata in 2018. She brings her knowledge and experience of construction management to the front office and our business. She runs the day-to-day office and field operations.
Frank Pellegata, Founder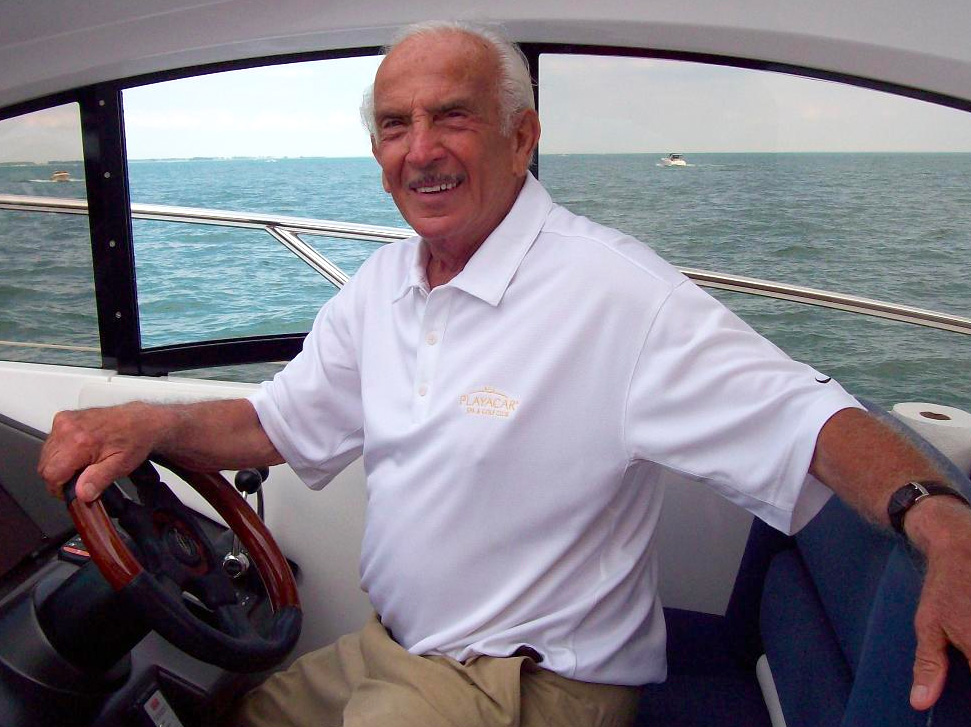 Frank Pellegata began working when he was 12 years old, shining shoes outside Joe Muer's famous restaurant at Chene and Gratiot. Before entering his senior year in high school, Frank enlisted in the Navy during WWII. He served as a Yeoman on the USS Wood – DD715 and USS Law – DD 763 Destroyers. After receiving an honorable discharge from the Navy, he entered the Navy Reserves. Frank graduated from high school and then went on to graduate from Lawrence Tech as an engineer. As a member of the Naval Reserve, Frank was called to serve his country once again in the Korean War and after two years of additional service, Frank again received an honorable discharged from the Navy.
After working at the Ford Motor Company for 18 years, Frank took a risk, and with the support, physical help and financial discipline of his devoted wife Angela, he started Pellegata Landscape Design in 1965. Frank and Angela started with one old pick-up truck and one wheelbarrow. Because of their meticulous, uniquely elegant designs and neatly finishing touches, Frank recalled for every one job they would gain three. Angela had a lot to do with the completion of each job by insisting on perfect edging, watering, and not only sweeping the driveways, but hosing it down flawlessly. Humility and generosity played a large part of their lives. Frank did jobs for free, starting with their church. He would have his boys hand deliver custom made Christmas baskets to his clients. Because of his reputation in landscape and his charming deposition, Pellegata Landscaping did not require much more marketing than word of mouth and a Pellegata sign left at the job sites. To this day, his son Steve, has proudly carried on the Pellegata Landscape legacy. But not without contributing his own creative style.